1. Keira Knightly: Aries
Keira is a perfect Aries. With much defined features (damn girl, look at that jawline), and piercing hazel eyes – Keira is a textbook Aries! She also carries the confidence of your classic Aries. She's not afraid to go against the latest trends and march to the beat of her own drum. Does that short twiggy style hair circa 2010 ring a bell? (Well – total Aries move if you ask us.) Nonetheless, she's a diehard Aries woman – in all the right ways – and the sexiest Aries we've laid our eyes on.
2. Jessica Alba: Taurus
The ladies born under the sign of Taurus are famously shy and selective with whom they give their affections to. This is why we have to say that Miss Jessica Alba totally meets the mark of your classic Taurus, checking every single box. Jess is not only a Taurus born woman, but a true Taurus at heart – natural and down to earth.
3. Mary Kate and Ashley Olsen: Gemini
Need I say more? The twins carry the number one mark of the Gemini (Can you say twins?!) These two beauties rank as our sexiest Gemini (sorry girls, you'll have to share a place), because well, who could beat out these two cuties from Full House? Unfortunately, they've also had their share of Gemini bad luck – but despite having personal troubles in the past, the Olsens remain headstrong and the hottest Gemini to date.
4. Jessica Simpson: Cancer
Jess suffers from the not so fortunate curse of the cancer. She holds out for true love, (and she almost found it, *cough* we're looking at you Nick). Jess is a woman deeply attached to her family and with just a dollop of insecurity. But, don't be shy jess, come on boots! You're still the most bangin' cancer around. (Who said daisy dukes and a cancer was a bad thing?)
5. JLO: Leo
We hate to say it, but Jenny from the block, you're a perfect Leo. Not only does she have the seductive gaze that Leos seem to be snatched from the womb with, but she's your classically dramatic Leo woman! (We can see your eye rolls, Jennifer). Leos are not always the easiest to please, being famous divas and egotistical in personality. This is why we have to award JLo the spot of our sexiest Leo lady – because, let's face it, even if she is a diva, JLo is easily the most beautiful diva you've ever seen.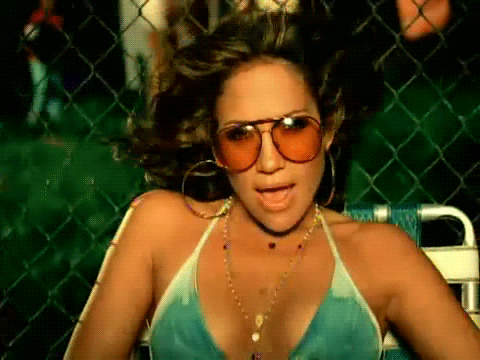 6. Beyoncé: Virgo
Beyoncé's a serious Virgo – bodacious and triflingly sexy and sweet at the same time. Even in her most compromising moments, her Virgo sun radiates a kind of purity. Bey even seems more real than other celebrities. Beyoncé has a lot of dignity and is modest about her achievements, a real Virgo lady. Beyoncé is the ultimate poster girl for the pure and fresh essence that makes this sign so completely alluring. You go, bey.
7. Hilary Duff: Libra
Libras have a good rep for being charming, sincere friendly and innocent – which makes Hilary Duff a clear choice. Well, she's truly always been the happy and innocent Disney Channel star. Hilary escaped the claws of stardom completely scotch free, speaking to her true Libran nature. She's the pretty girl next door with a welcoming smile that never has a bad word to say about anyone.
8. Anne Hathaway: Scorpio
Scorpios are often mistaken for their dark and depressed persona, but Anne is a real Scorpio if there ever was one. (And sexy, too). Anne drips of sophistication and can play a variety of roles but, to be honest, no one really knows what goes on inside her head. Anne has all the true marks of a Scorpio – and has that sexily seductive gaze down to a science to compliment her dark nature.
9. Taylor Swift: Sagittarius
Tay has many different sides and is above all, very honest about how she feels (which we're sure her exes love). She can be seen laughing over her own awkward jokes, and is an optimistic, hopeless romantic. Taylor stays true to herself and her kind nature, even with the media testing her at every chance. The sweet curly haired country crooner does all Sagittarius's justice.
10. Jude Law: Capricorn
Sexy, British and Capricorn. What more could you want? Jude is your classic Capricorn, complete with his chilled out nature and practicality. Law maintains his dignity even in his less serious roles, really outshining his Capricorn nature. Jude law even has that tantalizingly touchable quality that makes Capricorns in a word – irresistible.
Who are your favorite sexiest celebrities, and what are their zodiac signs?
(Visited 4,964 times, 1 visits today)
Leave a Comment Below
Facebook comments